If you already have one, you will know that blowers are a versatile ally for gardening and for performing various cleaning tasks both in outdoor spaces—small and large—and inside buildings, besides being a practical and efficient substitute for a rake and broom.
All things considered, a blower is so much more because it has a very broad range of functions and accessories, which can transform it into a leaf vacuum, shredder and even a mistblower.
Read on as we examine the different functions of blowers and vacuum cleaners, both handheld battery- powered and petrol-engine models, as well as professional backpack versions. We will also see how accessories can further enhance their usefulness.
Battery-powered blower: one machine, many functions
A blower is not just for removing and collecting fallen leaves in autumn. With a blower you can do a lot more, in every season of the year, such as cleaning up:
Outdoors: pavements, driveways, car parks etc.
Indoors: garages, barns, warehouses etc.
Garden: grass cuttings and pruning residues produced by a hedgetrimmer, for example.
Gardening tools, farming and construction vehicles.
Light or powdery snow on steps, paths and cars.
Blowers are also perfect for rapidly drying pavements and outdoor areas, as well as clearing inaccessible spots such as corners or joints of paving slabs, which inevitably collect dust and dirt that a broom cannot budge.
For example, the new Oleo-Mac BVi 60 battery-powered blower, with 2.5 Ah battery and charger, is the perfect tool for your gardening chores: 0.62 kW power output, weight 4 kg (including the supplied battery), ergonomic and balanced handle, low noise emissions. Adjust the air speed up to 40 m/sec, direct the jet using the blower tube and, with the 2.5 Ah battery, work for up to 40 minutes between charges in total comfort, thanks to the low vibration.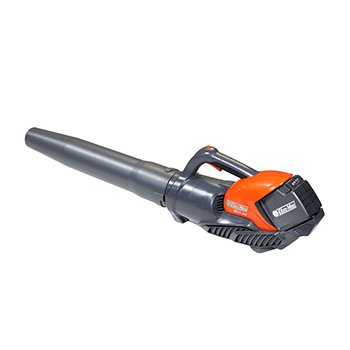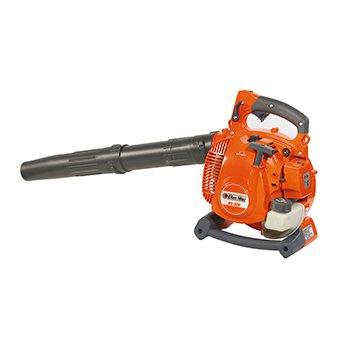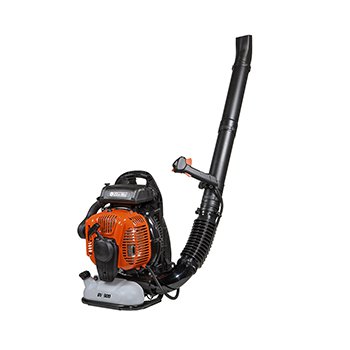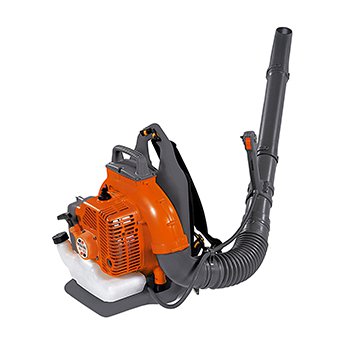 Petrol-engine blowers and vacuum cleaners for a tidy garden
The Oleo-Mac BV 300 is a handheld blower that can be operated either left- or right-handed and makes your work so much easier. It has a 1 kW two-stroke petrol engine that is quiet running and suitable for working in small-medium areas or gardens. The blower's anti-vibration system also helps to prevent you straining your shoulders and arms.
The BV 300 petrol engine blower has a maximum air jet speed of 70 m/sec. Want an even more effective jet? Remove the supplied terminal nozzle from the blower tube and replace it with a duckbill end section, which is listed among the accessories for blowers recommended by Oleo-Mac. Using the duckbill tube, which is designed for flat surfaces, you can perfectly control the air jet and make it even more concentrated, wide and powerful.
You can turn the blower into a blower-vacuum cleaner using the conversion kit from blower to vacuum cleaner, another accessory for the BV 300. Fitting the kit—which consists of a suction pipe, manifold and 36 l grass-catcher—turns the blower into a leaf vacuum/shredder with which you can reduce the volume of leaves, grass and other debris by up to 12 times. This means you can throw the mulch directly into your composter, and will have fewer bags of green waste to take to the recycling centre.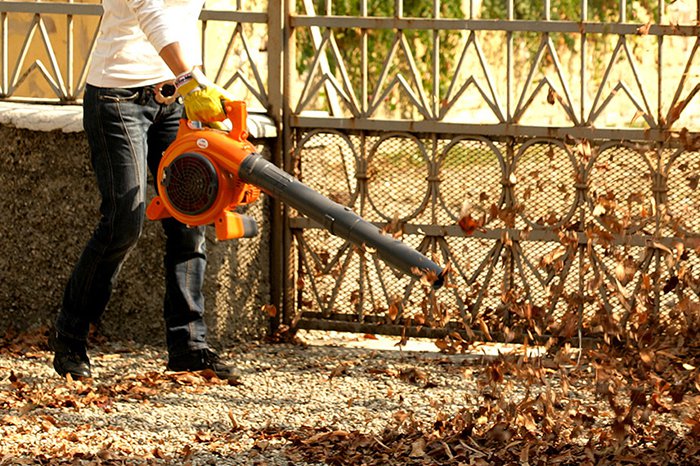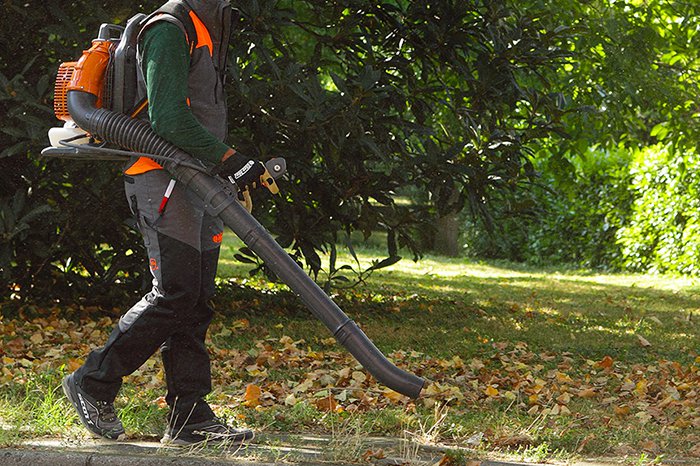 The professional petrol engine blower that converts to a mistblower
Especially if you are a professional gardener or groundsman, backpack blowers are the ideal work tool. Their power output makes them suitable for working quickly and effectively on large spaces in the city—such as public parks, squares and roads— and working in the countryside to clean barnyards and even move and gather fruit, olives and hazelnuts.
Oleo-Mac offers you two backpack blower models with a two-stroke engine. The BV 162 is a 3.3 kW professional blower that gives you a 20 m³/min air jet at a maximum speed of 90 m/sec. The BV 900 is an even more powerful petrol engine blower: 3.6 kW of power producing a 27 m³/min air jet at up to 105 m/sec.
With the appropriate conversion kit from blower to mistblower, you can modify the BV 162 into a mistblower with a 16 l tank, enabling you to apply liquid treatments to plants, or spray pesticides, herbicides, plant growth regulators and other phytochemicals in powder or granule form.
The kit also includes a ULV filter for spraying plant treatments even more finely.
Discover all the accessories for upgrading your Oleo-Mac blower here, or view and purchase them at your nearest Oleo-Mac retailer.