Brushcutter or lawn edger? Are you stuck in two minds and unsure of the differences between brushcutters and lawn edgers? Can't decide which one to choose, or whether it would be better to buy both?
In the following paragraphs we explain why a brushcutter is more convenient and, essentially, better than a lawn edger when it comes to trimming the edges of a lawn.
1. A brushcutter is tougher
There is a wide variety of brushcutters on the market, each with different characteristics in terms of power source, power rating, weight, ergonomics, cost etc. From lightweight brushcutters to professional models, you can easily find the one that fits your needs in terms of the location, size and type of lawn to be cut, as well as your build. The weight of a garden tool should also be taken into consideration, since you may be working continuously for 30-60 minutes or more, depending on the activity you need to perform.
A brushcutter lets you reach places that are inaccessible with a lawnmower, without needing to resort to shears or even tear out tufts of grass by hand. In practice, brushcutters are used both for finishing and for straightforward grass cutting.
Brushcutters are sturdier machines than lawn edgers which, due to their design, are useful specifically for finishing jobs: clearing leftover grass after mowing, around trees and near pavements, paths, flowerbeds, low walls, fences etc. Therefore, lawn edgers are occasionally useful and for a limited time: nothing you can't already do with a brushcutter, preferably after fitting a round section line of suitable thickness to cope with the consistency of the grass.
2. Brushcutters are more powerful
In addition to being sturdier, brushcutters are more powerful than lawn edgers, since they are a gardening tool designed to mow grass, as well as touch up lawn edges. If you plan to carry out intensive lawn finishing tasks, it is definitely better to opt for a brushcutter, rather than a lawn edger. Generally speaking, to trim the edges of a lawn you can choose between lightweight brushcutters and medium-power brushcutters.
Oleo-Mac offers you various lightweight brushcutters with different power ratings and power sources: petrol engine, electric or battery-powered. For example, the petrol engine brushcutters include the SPARTA 250 TR: 2-stroke engine, only 4.5 kg, compact shape and perfect handling.
The most demanding gardening enthusiasts can instead choose a medium-powered brushcutter such as the BC 350 S, with powerful 2-stroke 36.3 cc petrol engine and easy starting mechanism.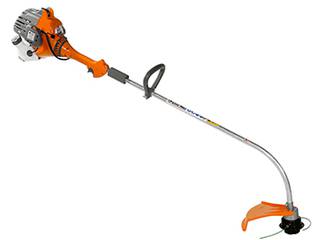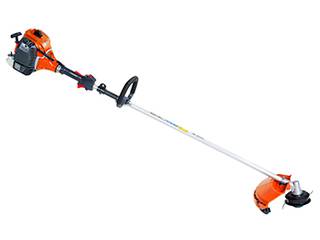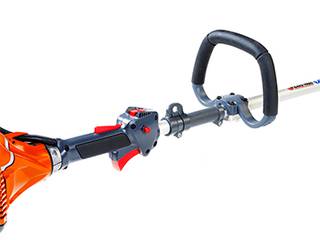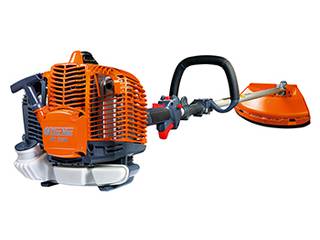 3. Brushcutters are more convenient
Compared with lawn edgers, which are usually powered by mains electricity, petrol engine brushcutters and battery-powered brushcutters are more convenient to use. First of all because they don't limit you to working near the house, in the vicinity of power sockets. Moreover, you have total freedom of movement and don't need to keep checking where the power cord is to avoid tripping over it, or to prevent it from being damaged by the brushcutter.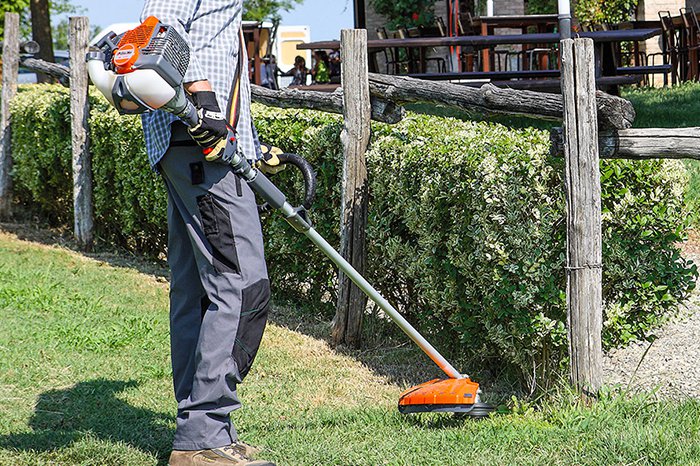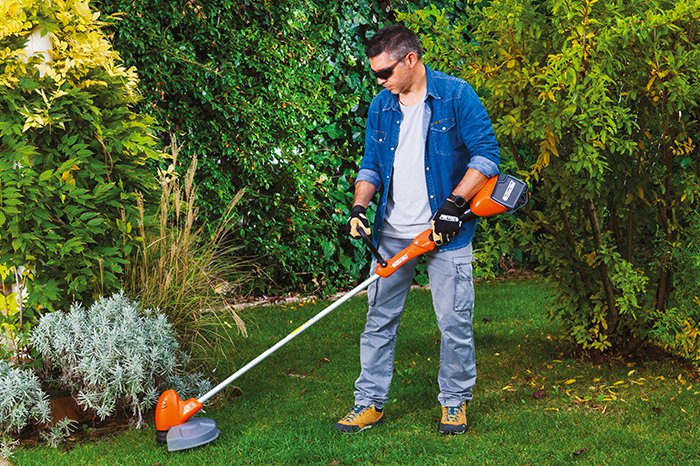 Do you believe that a petrol engine brushcutter is more complicated to use than an electric lawn edger? Watch this Oleo-Mac video on how to properly start and use a brushcutter, which will change your mind in just over 2 minutes.
On the other hand, if you worry that a petrol-driven brushcutter requires extra maintenance, you just need to follow these tips for keeping it efficient at all times: use fresh mixture; follow the start-up procedure suggested in the video; after your work is done, always clean the air vent and tank filter; finally, before the winter or a long period of inactivity, empty the tank and the carburettor of any remaining mixture.