Summertime brings long, warm days that are pleasant to spend in the garden. It is an immensely satisfying season for green-fingered people like yourself who can finally enjoy the fruits (literally!) of the efforts made in previous months to prepare the soil of your vegetable patch, clear flower beds, prune trees etc.
For gardening enthusiasts, summer is also a time for all those daily—or at least frequent—tasks necessary to take care of the garden or vegetable plot, so that they continue to thrive and flourish even under the scorching sun. Read on as we summarise these tasks in the following paragraphs.
Irrigating the garden and vegetable plot
Water, along with light, nutrients and earth, is a vital element for plants. That's why, especially in summertime, the soil of the garden and vegetable plot should be irrigated to restore water lost
To water the garden and vegetable plot you can use rainwater collected in a tank or water in the overflow of an artificial pond, or you can use a canal or well. In all these cases, you can convey water to medium-large gardens and vegetable plots using a self-priming water pump, such as the Oleo-Mac WP 300, which has a flow rate of 150 l/min.
Does using a water pump seem complex? On the contrary, it's simple: we talk about it in this article on "How to water plants using an irrigation pump".
Mowing the lawn
In summertime, lawn mowing is an unavoidable chore for anyone with a garden, whether small or large. Both grass and weeds grow fast: to keep them in check and ensure a tidy lawn, you need to equip yourself with a lawnmower or brushcutter and cut regularly, without long intervals between each cut, to prevent the grass from becoming too tall and tough.
If you have a medium or small garden (up to around 300 m² ), an electric push-type lawnmower is a great solution: it's quiet and doesn't disturb the neighbours, but is also handy and compact so you can mow even in confined spaces. The Oleo-Mac K 35 P weighs only 12.2 kg and has three cutting height settings (20, 36 and 52 mm), in addition to a 25 l grass collector.
For a guide to selecting a lawnmower, read the article "Focus on lawnmowers: find the right model for you now".
Brushcutters are useful not only for mowing, but also for finishing work, by removing tufts of grass around the base of trees and near paths, walkways and low walls. An ideal model for such jobs is the BCi 30 battery-powered brushcutter complete with battery and charger: it is quiet running, lightweight and cordless. In the Oleo-Mac catalogue you can also find spare parts for your brushcutter, including universal heads and brushcutter trimmer line for all your different cutting needs.
For more information about brushcutters, you will find an article on the subject here: "Three reasons why a brushcutter beats a lawn edger".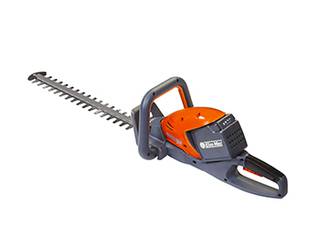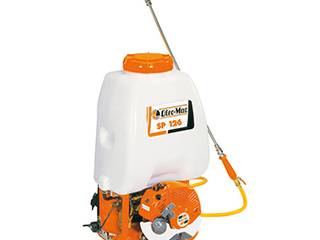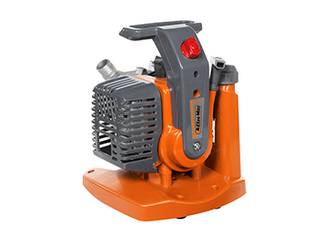 Treating parasites
Treatments, based on natural or chemical products, protect the garden and vegetable patch from various harmful organisms (mites, fungi, insects, molluscs, worms etc.), as well as diseases due to causes other than pests, and weeds. They even help to produce better flowers, fruit and vegetables. Each treatment should be chosen carefully, depending on the objective and the type of plant affected.
To distribute liquid pesticide or other treatments you can use a pressure-adjustable sprayer pump that nebulises the jet of liquid into a spray. Take the Oleo-Mac petrol-engine SP 126 backpack sprayer, for example, with a generously sized 25-l tank for liquids and a chrome-plated pump and piston to ensure corrosion resistance and durability.
Pruning hedges and trees
You did the bulk of the pruning of tall trees and hedges in the autumn/winter, or at least before the springtime awakening, but by pruning in summer you continue to take care of your plants. And not just to remove branches that are dry, spindly, damaged by weather or diseased.
Summer pruning of deciduous trees and fruit trees reduces overly vigorous shoots and thins out crowded foliage. Only then can light and air penetrate among the branches and ripen the fruits in the central part of the plant, avoiding the development of a humid microclimate in which harmful organisms proliferate.
For these summer gardening chores, it may be very useful to own some pruning accessories such as a pruning saw for larger branches; a lopper for reaching less accessible foliage; and pruning shears for smaller branches. Oleo-Mac offers various models, including the SM18R folding pruning saw with 18 cm straight blade in chrome-plated steel, the TR80 lopper with 80 cm curved steel blade and aluminium handle, and Universal pruning shears with curved steel blades.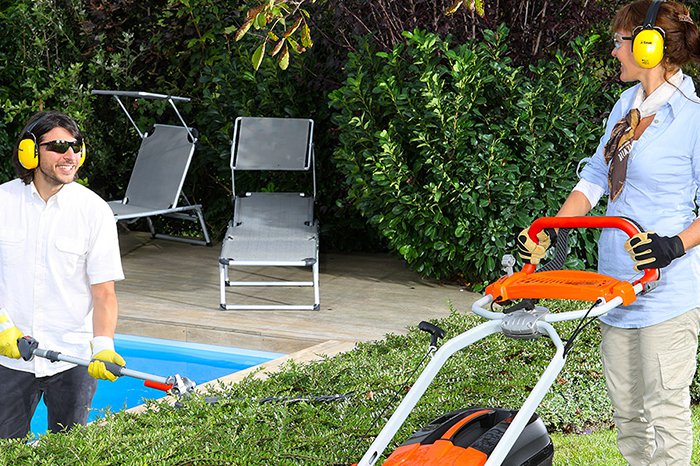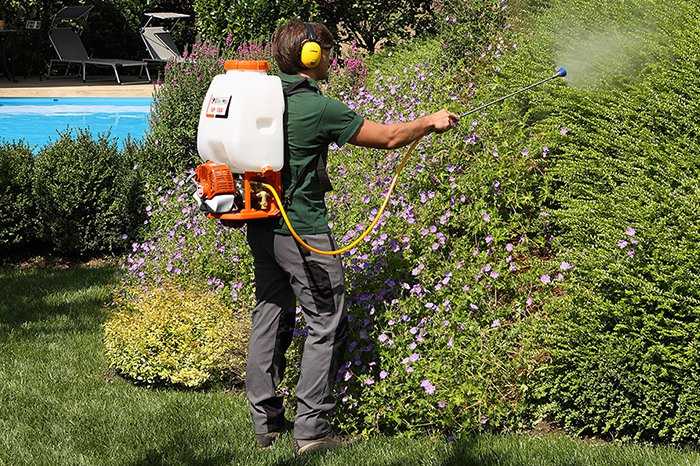 Summer pruning of conifers and evergreen hedges serves the same function as thinning. In particular, by pruning hedges you can make them look much smarter by keeping their beautiful shape smooth and regular.
For pruning hedges you can use a hedgetrimmer. There are various models on the market: electric, battery-powered and petrol-driven. Battery-powered hedgetrimmers are particularly quiet running and perfect for working in the back garden, such as the Oleo-Mac HCi 45 with 45 cm double blade, supplied in a kit with battery and charger. The BC 240 H professional shaft hedgetrimmer is also helpful for your foliage trimming tasks, thanks to its overall length of 1.8 m and 50 cm blade adjustable through 12 positions