The cold season may not seem like a particularly busy time for gardeners and vegetable-growers like yourself. But the reality is that, even if plants generally are dormant in this period, there are plenty of jobs that need doing in the winter garden.
To begin with, winter is the best time for "dry pruning". In addition, the cold, humidity and low light conditions typical of this season can damage your garden, so be alert to that and continue taking care of your plants and lawn through careful maintenance. Let's see how.
Jobs to do in the winter garden: plants
Winter pruning is one of the main jobs to be done in the garden, especially for deciduous plants, which shed their leaves. Dry pruning involves removing dead, broken or diseased branches; thinning out vegetation by completely removing or shortening excess branches; and trimming a bulky crown or cutting branches that are too low.
The best time for both remedial and routine pruning is generally late autumn and winter, from November to the end of February: plants are dormant during this period and there is only a low risk of attacks by parasites, which can infiltrate the cutting wounds caused by pruning.
According to need, you can perform winter pruning using manual pruning tools such as shears, a lopper or hacksaw, a telescopic pruner like the Oleo-Mac PPX 271, or a specific chainsaw such as the GST 250 pruning chainsaw.
Interested in learning more about why it's best to prune in winter and how to do it? Read our article on pruning in winter.
Pruning is a good time to stock up on firewood for your fireplace or wood-burning stove. Smaller pieces of wood are perfect for lighting a fire, whereas larger ones are useful for keeping it alight. Simply saw your pruned branches down to size and prepare what you need for proper seasoning: we talk more about this our article on when to cut firewood for winter.
With a few exceptions, plants typically suffer from cold damage in winter. The severity of the damage depends on the type of plant, the climatic zone in which they grow and the harshness of the winter, which can vary year by year. So, among the jobs to be done in the winter garden, consider protecting plants from the cold: the best time here in Italy, depending on the geographic location, varies between the beginning of October and the end of November/early December. In the milder coastal areas of southern Italy it is only required in exceptional cases, when snowfall is forecast.
If you haven't done so yet, then protect your plants against the winter: spread mulch on flower beds and at the foot of shrubs and trees. Cover the foliage of plants with plastic sheets, bubble wrap or non-woven fabric: this applies not only to plants grown on the ground, but also to potted plants that cannot be moved to a sheltered place. You can also mulch the base of potted plants that remain outside and remember to also insulate the pots and planters themselves from the cold, by wrapping them with bubble wrap or non-woven fabric, or by placing them in jute bags. Move other potted plants to bright, unheated environments such as a conservatory, greenhouse, a dedicated room of your home and so on.
For mulch you can use material that is readily available in the garden, i.e. dry leaves, pieces of bark, dry grass cut in previous months with a brushcutter (like the new BCH 250 S) or lawnmower, or even sawdust and immature compost.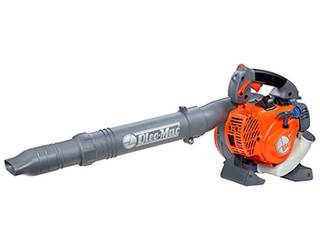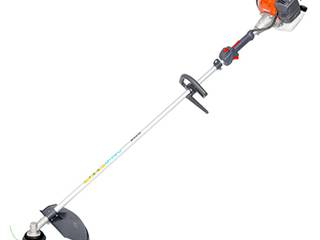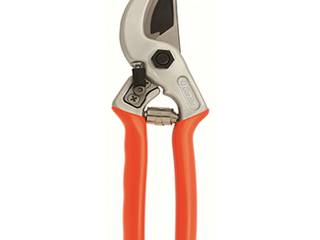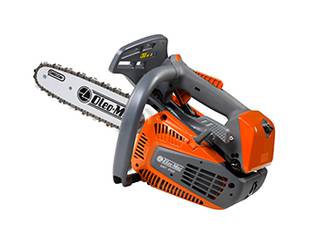 Tending the garden in winter: the lawn
Besides plants, the lawn also needs taking care of in the winter garden. Keep it clear of any remaining leaf litter, pruning residues and clippings from the final autumn mowing, etc. Tidying is important not only for aesthetic reasons, but also for the health of the lawn, which needs to breathe freely and get as much sunlight as possible, even if this is the time of year when natural light levels are low.
Use a rake or, if you want to work faster, a blower. The new BV 250 Oleo-Mac handheld blower model is also a leaf vacuum and shredder. It is both useful for sucking up and reducing leaf piles using the air jet, and perfect for precision tidying tasks.
The lack of sunlight and the low temperatures in winter weaken grass, which tends to turn yellow, thin out and fall prone to disease, while creating the best conditions for moss and weeds to develop. Before the intense cold reaches your garden, carry out winter fertilisation on the lawn using an NPK-based product: in particular, potassium makes the grass more resistant to cold and disease, while also helping it to stay green. While fertilising your garden you can also enrich the soil of the lawn using organic substances, so that the grass is well nourished during the stressful winter season.
One final tip: avoid walking on the grass in the event of snow or frost, because the blades can break due to their fragile state, and yellow patches will inevitably form.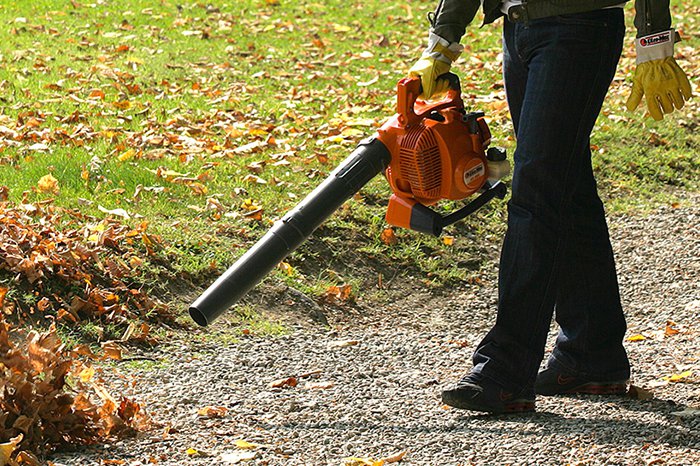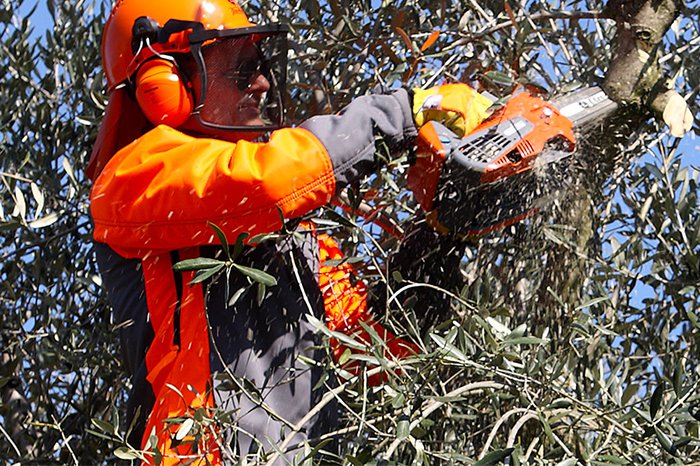 Garden in winter: not just maintaining plants and grass
Winter is a time for maintaining not just your garden but also the various manual and power tools that help you do gardening tasks. As you well know, cleaning and maintenance are essential to keep them working efficiently and safely.
Not had time to do any maintenance on your gardening tools? You can still catch up, better late than ever! Discover our articles about routine tool care and more thorough preparations for winter storage: how to maintain a blower-vacuum, how to clean a garden tractor, how to maintain a lawnmower.