Christmas is also a time for exchanging presents. Although it's a traditional custom, choosing the right gift can sometimes be a struggle: either people's tastes are difficult to guess, or you worry about getting someone something they don't want, or already have, or that isn't original enough. And if you decide to create a custom-made gift yourself, it's an effort coming up with ideas. Does this ever happen to you?
In today's article we offer you lots of gardening gift ideas. It's an invaluable source of inspiration for choosing presents for gardening enthusiasts or anyone who has a garden to look after but doesn't yet have a complete set of tools in their shed. It goes without saying that they are also handy ideas for treating yourself. In this review of gift ideas for gardening, we will cover all needs: pruning, tidying the lawn, preparing the soil, keeping the garden healthy and tidy and, finally, working comfortably and safely.
Gifts for gardening: pruning
Pruning is one of the most crucial activities for anyone with a garden or a plot of land with fruit trees in the countryside. It makes plants look nicer and improves their health, but requires effective technique and also good equipment that is kept well sharpened.
Key pruning tools include chainsaws and—for trimming tall or distant branches without a ladder—telescopic pruners: they would make a welcome gift for gardening enthusiasts.
However, depending on the context and the type of vegetation that needs to be cut, the following might make more suitable Christmas gifts:
Why not give several gardening gifts instead of just one? Multifunction tools can conveniently switch from one function to another in seconds and are handy: with the Oleo-Mac multifunction brushcutter you are getting an all-in-one hedgetrimmer, pruner and leaf blower.
If you want a helping hand to choose the right gardening gifts for pruning, we've prepared some guides: pruning tools, choosing a chainsaw, all the uses of a telescopic pruner and the best pruner.
Since Christmas is nearly here, why not check out our tips on pruning decorative branches and decorating the garden for the festive season?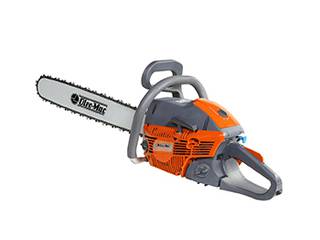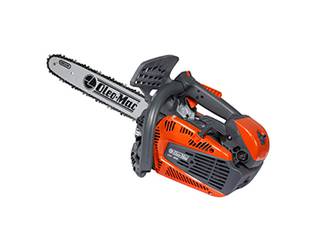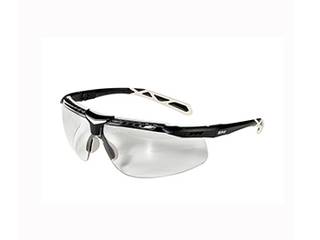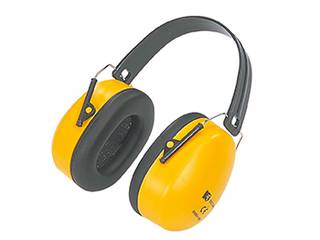 Gift ideas for gardening: the lawn
Unlike pruning, grass cutting isn't a difficult job in itself. However, it requires a certain amount of dedication, given that it needs doing for several months of the year, from spring to autumn.
Depending on the environment and the type of vegetation that they are intended for, lawn maintenance gifts for gardening enthusiasts can be differentiated into very different equipment categories. You should evaluate which one is most suitable based on the needs of the recipient and your available budget:
Staying on the topic of lawn maintenance, a gift idea for the most green-fingered friend or relative is a scarifier to remove thatch, which weakens grass and makes it look unsightly, as well as moss caused by poor drainage. You can learn more about this here: how and when should you aerate the lawn?
Gift ideas for gardening: planting and tending
Soil preparation is the starting point for sowing and transplanting anything from vegetables and grass to perennial or seasonal herbaceous plants, shrubs and trees. Whether for special projects such as planting a hedge, or routine activities such as arranging flowerbeds and sections of your vegetable patch for the following season, a tiller is the most suitable tool.
To help you buy this kind of gift for an avid gardener, here's our guide to choosing the right tiller.
All plants need water, which is vital for their survival. They can't get everything they need from rain, and sometimes water isn't always immediately available, so wherever there is a need to transport water from a tank across a certain distance, and especially overcoming a height difference, a self-priming water pump can come in handy.
Although they are predominantly used for irrigation, water pumps are actually useful for various scenarios, such as emptying and filling a pool or pond, draining water after a storm and so on.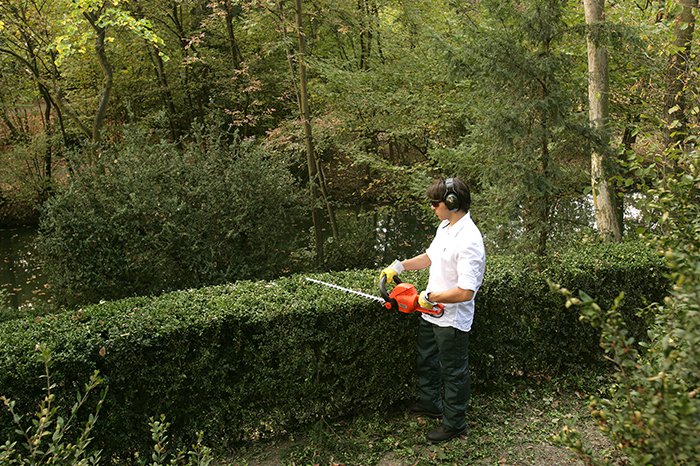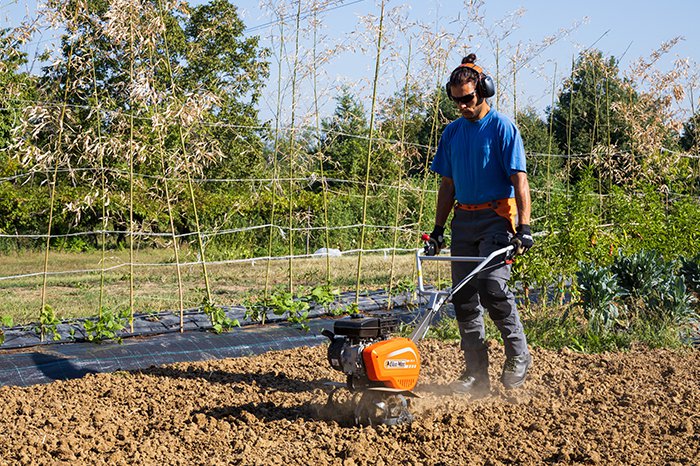 Monitoring plant health is important to promptly deal with parasites and diseases. Mistblowers are indispensable both for applying fungicide treatments, insecticides, etc., and for distributing other products (such as herbicides and foliar fertilisers). To give you an idea of how a mistblower might be someone's ideal gardening gift, here's how to eliminate pests and weeds with a mistblower and how to take care of the vegetable patch using natural treatments.
Another challenging chore in the garden is cleaning, especially at the end of the season but also throughout the year. In these cases a high-pressure washer and blower are a great help, mostly because they save time. Also, perhaps surprisingly, they are very versatile gardening tools.
A high-pressure washer is not only useful for washing cars, driveways, outdoor furniture, gardening tools and so on, but also—thanks to specific accessories—for clearing blocked gutters and drainpipes, unclogging drains in the house, and sandblasting. One gift for gardening enthusiasts who already have one is a high-pressure washer accessory: to find out more, take a look at our guide to choosing a high-pressure washer.
Blowers are not only useful for collecting dry leaves, but also for removing grass clippings and small pruning debris, piling up small fruits such as hazelnuts, cleaning gardening tools, drying floors, clearing away light snow and more.
It's worth remembering that a blower can be converted into a mistblower and therefore serve a dual purpose—like the Oleo-Mac BV 163 backpack blower—thanks to the specific conversion kit. Whereas, the BV 250 hand-held blower can be transformed using another conversion kit into a blower-vacuum with shredder function: ideal for precision work, reducing the volume of garden waste, or shredding leaves before composting them.
Gifts for gardening enthusiasts: convenience and safety
A transporter would make a delightful present for a smallholder or amateur gardener. It is irreplaceable if you want to effortlessly transport heavy and bulky loads anywhere, even over long distances: in a large garden, in the countryside, over woodland; flat and sloping surfaces; on muddy, stony or uneven ground; along paths and steps...
Last but not least, some of the best gardening gifts are clothing and accessories for working safely. There's no denying that gardening exposes you to various risks—including blades, splinters, hot surfaces and chemicals—and protective clothing helps to mitigate these risks.
Depending on the equipment used and the work context, the following may be useful: utility clothing and gloves; chain-resistant clothing, footwear and gloves; protective glasses or face shield, noise filtering ear defenders and helmet. Find out in this article how chain-resistant clothing works.