Most of us are good at cutting, but the same can't be said about taking care of our machines, including after we finish working.
Chainsaw maintenance is often overlooked, just like the wide range of accessories and spare parts designed to maintain your machine's high performance without losing too much time.
There are essential chainsaw accessories for engine starting, others that improve cutting or facilitate refuelling, and still others that protect both machine and operator.
Let's discover what you always need to keep close at hand, or purchase if you don't already have them.
Starting rope
One accessory that you need in your toolbox is definitely a spare starting rope. The starting rope on pull-start chainsaws needs to be replaced periodically, as it is gradually weakened by repeated use and no longer guarantees the same reliability, even breaking without warning in the most extreme cases.
You can avoid any unpleasant surprises by purchasing a spare spool in advance.
Oleo-Mac dealers stock starting ropes of different diameters: 2.5 mm, 3.0 mm, 3.5 mm and 4 mm.

Round bars, chain sharpeners and combination wrenches
Among all chainsaw parts that require maintenance, the chain plays a fundamental role. To keep it in top condition at all times, it is essential to periodically check its tension and sharpness.
To adjust the chain tension properly, we recommend using a combination wrench. It will help you loosen and retighten the screw located between the guide nuts and to tension the chain correctly.
But to keep your chain perfectly sharp, you'll need a chain sharpener bar, which is a chainsaw file specially designed to restore the chain's cutting edge. They are available in different diameters, depending on the type of chain to be sharpened.
Alternatively, you can find very practical chain sharpeners , which allow you to restore the edge of the cutting teeth in just 5 seconds, without the use of additional accessories. Simply attach the device to the chainsaw guide bar and run the machine at high speed for a few seconds.
Bar covers and chains
Other chainsaw accessories are designed to protect the machine from shocks and to safeguard the operator from accidental injury caused by intensive work sessions.
For example, the chainsaw guide bar cover is essential when on the move, to protect the chain and prevent you from bumping into it while travelling around. You can choose different formats, depending on the type of guide bar you have.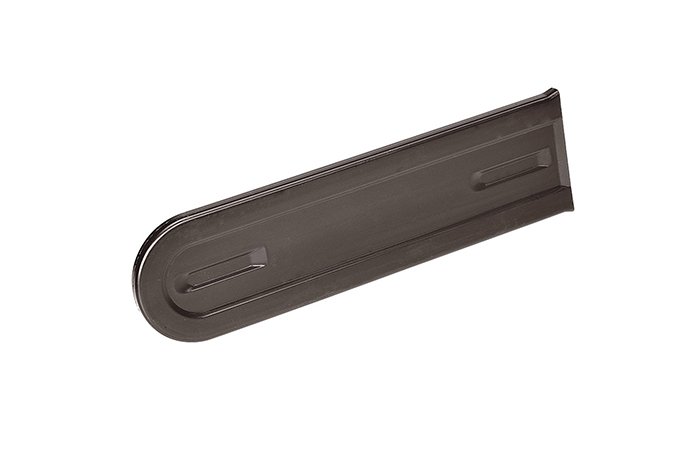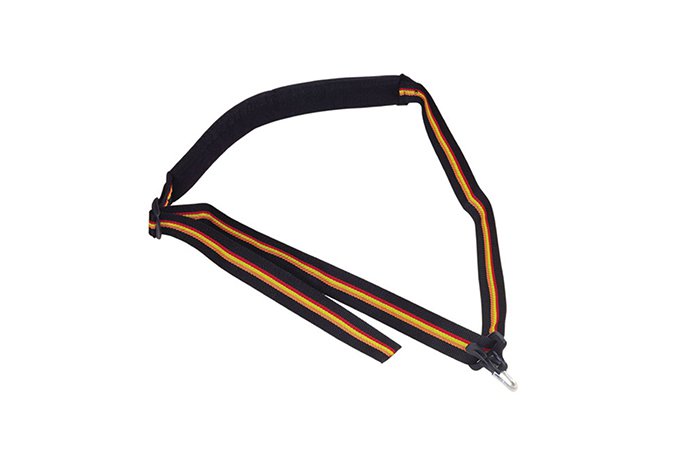 A harness is the right accessory if you want to work for numerous hours at a stretch, because it guarantees comfort, avoids energy expenditure and reduces excessive load on the shoulders. The good news? The Oleo-Mac harness is also compatible with pruners.
Funnel, fuel/oil cans and 2-stroke mixture/oil hoses

To make refuelling even quicker and more practical, you can create a DIY kit consisting of fuel/oil cans, 2-stroke mixture/oil cans and a funnel. Not the practical type? Read our article and find out how to prepare 2-stroke mixture for chainsaws at home.
Accessories and spare parts for every chainsaw

Although this article is intended to present an overview of universal accessories suitable for chainsaw maintenance and servicing, there are a number of specific accessories that are only compatible with certain machine models.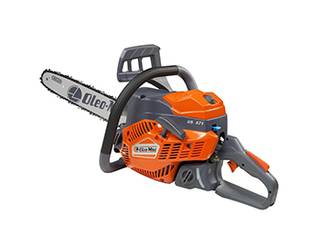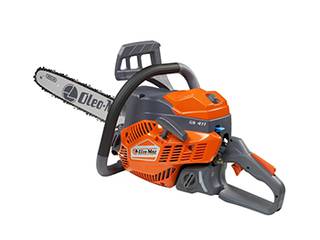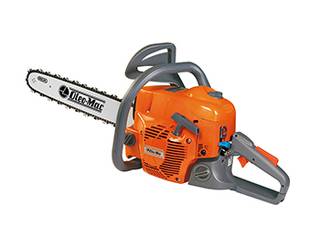 The choice of chain and guide bar for a compact petrol engine chainsaw, such as the GS 371 or GS 411, or a medium power model such as the GS 451, will be very different compared with a professional chainsaw, because all these tools are intended for different environments and purposes.

Discover all our chainsaw accessories on MyOleo-Mac.com