Landscaping is never a walk in the park. Whether you're a pro or an enthusiast, whether you operate in a garden, countryside or woodland environment, landscaping work requires constant commitment and dedication, as well as a fleet of machines that's right for the environment you work in and the needs it generates.

Home: lawn, leisure garden, kitchen garden
When we talk about home gardening, we mean mostly lawn care and nurturing ornamental plants, such as shrubs or fruit trees. The fact that there's a limited range of operations to be done in the garden doesn't mean you don't need specific tools: you do!
To keep your lawn in tip-top condition at all times, the first things you'll need are a lawnmower and a brushcutter. If your garden measures no more than 800 sqm, we recommend an electric lawnmower, because they're agile, compact and easy to handle. Haven't got time to mow your lawn or prefer to spend it doing other things? If so, treat yourself to a robotic lawnmower. Simply set its operating times, prepare the charging station and your robot will start work automatically, ensuring efficient, uniform mowing.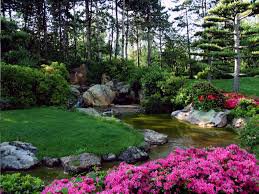 Chain saws and pruners can come in handy for cutting wood or pruning, even at considerable heights, while a hedgetrimmer is the ideal tool for thinning and reshaping your ornamental plants quickly and precisely.
If you have a kitchen garden, don't forget to keep a scarifier and a rotary tiller in the garage too: because these are essential tools for regenerating the soil periodically.
Water pumps and backpack sprayers help you nourish your landscape evenly and extensively by irrigation and spraying.
To keep patios and pool surrounds clean, you can use a cold water high-pressure washer, while blowers and vacuum cleaners help you clear organic debris, cutting residues and dead leaves from your driveway and flowerbeds.
Countryside: fields, scrub and fruit trees
As the area of land you're dealing with gets bigger, your landscaping machinery needs to change too. That's why in the countryside - where the areas of operation are more extensive - the ideal lawnmowers are self-propelled models, push-type mowers or - for really large areas - robotic lawnmowers or garden tractors, which offer quick convenient mowing, even on rough terrain or in dense vegetation.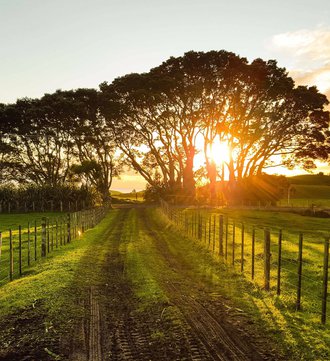 Flail mowers play a key role in clearing weeds, scrub and other types of invasive vegetation fast and effectively.
To prune your fruit trees, you'll also need chain saws and pruners with the reliability and power for working both on the ground and at height.
Other essential tools include scarifiers and rotary tillers - which are vital for preparing the soil for sowing - and a power barrow, which makes light work of moving soil or transporting fruit at harvest time, even on sloping ground.
For spraying, watering and pest control on plants, orchards and vineyards, your fleet needs to include water pumps and backpack sprayers. Blowers and vacuum cleaners, lastly, can be very handy for clearing leaves, olives and hazelnuts from the ground.



Woodland: rough terrain and trunks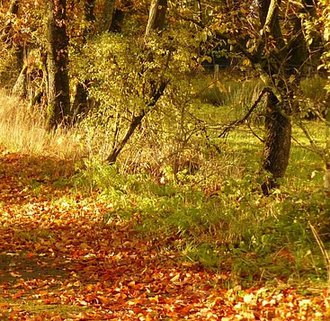 For cutting and pruning, you'll need high-power chain saws and pruners capable of felling large trees, as well as hedgetrimmers designed for work on large areas of land. To clear cutting residues and accumulated debris from the ground, you can use blowers and vacuum cleaners specially patented for use in woodland.
Don't forget to invest in a power barrow capable of operating on sloping ground: sturdy trees have very heavy trunks, which are difficult to move by hand.
Want your work environment to take care of the planet too? Equip yourself with a machine fleet made up of battery-powered tools: quiet, practical chain saws, hedge trimmers and brushcutters, for the widest range of applications.