With a blower to mistblower conversion kit, it only takes a few minutes to turn the Oleo-Mac BV 163 backpack blower into a mistblower for applying treatments to plants. Here's how to do it:
Remove all the tubes, straps and padding from the blower.

Replace the anti-vibration mounts of the blower with those in the kit.

Fit the straps of the mistblower kit for blower.

Remove the impeller safety guard from the housing, fit the pump transmission coupling and attach the guard/pump/tubes assembly.

Pull out the handle and cap of the blower.

Fit the mount for the treatment tank, then place the diaphragm complete with gasket on top of it.

Connect the liquid tube to the mount for the tank.

Attach the half collars to the tank and place the tank in the handle housing.

Connect the other end of the liquid hose to the filter, then screw on the tank cap.

Connect the mount for the tank and the guard/pump/tubes assembly to the two liquid tubes using the special connectors.

Refit the blower tubes.

Secure the liquid tube to the blower tube using the clip on the elbow.

Attach the liquid cock to the blower-mistblower handgrip and connect it to the liquid tube.

Position the diffuser on the end of the blower tube.

Connect one end of the 60 cm liquid tube supplied in the kit to the cock, and the other end to the metering valve of the diffuser.
Now the blower-mistblower is ready to administer various types of chemical or natural treatment to plants, including:
Pesticides (fungicides, insecticides etc.)

Repellents

Foliar fertilisers

Natural strengtheners such as propolis

Herbicides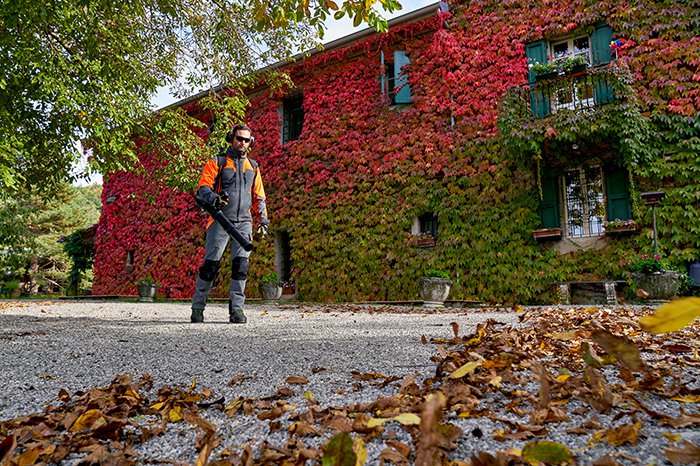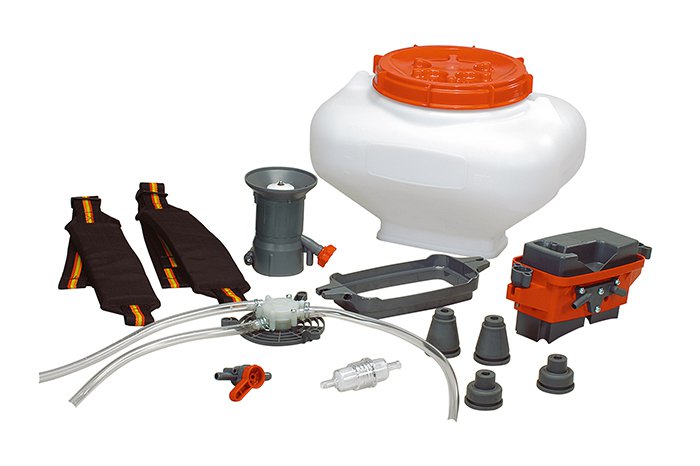 If you prefer finer atomisation (using even less product), insert the ULV filter into the diffuser, then connect the two 25 cm liquid tubes, supplied in the blower to mistblower conversion kit, to the cock and to the metering valve using the special liquid filter.
If you also want to use the blower-mistblower for powder treatments, simply fit the special powder kit accessory for mistblowers.
Take care of your blower-mistblower to ensure efficient operation and a long service life. In addition to routine blower maintenance, clean the machine to remove treatment residues:
Wash the blower-mistblower with water and dry it.

Wash the liquid filter with warm soapy water and dry it.

Spray the holes of the ULV filter with a compressed air jet.

Whenever possible, run the blower-mistblower for a short time with water only, so as to thoroughly clean the liquid circuit.
Are you having trouble starting your blower-mistblower? This is a problem that can be easy to resolve, so before contacting a service centre, check why the blower won't start.
Discover all the other potential uses of blowers, including cleaning, vacuuming and shredding.