Some people are sticklers for tradition and only start preparing for Christmas from the day of the Immaculate Conception on 8 December, whereas others start as early as November, after Halloween has passed and the shops and online stores start getting into the festive spirit. Then there are the keenest devotees, who get down to work as soon as summer is over. Christmas decorations create a heart-warming atmosphere, not just inside the home but also outside. That's why today's article is about how to decorate your garden for Christmas.
Even the decorations you choose can make a positive contribution to protecting our planet: an eco-sustainable Christmas calls for decorations with low environmental impact. But how exactly? For your outdoor Christmas decorations, why not take advantage of your garden's beauty by repurposing materials that you already have at home, relying on your own creativity and DIY skills rather than buying decorations? You can also keep hold of your decorations and reuse them next year. The garden offers lots of inspiration and great results at little or no cost: so, let's get started!
How to decorate your garden for Christmas
Lights are the most popular outdoor Christmas decoration and come in various forms: string lights of various lengths and shapes (chains, festoons, branches, curtains, stalactites and so on), illuminated figures, and light shows that can be projected onto the front of your house or against a backdrop of evergreen trees. If you want a sustainable Christmas, the important thing is to choose LED outdoor lights, which are a durable, low-energy technology. In addition, LED lights are cool to the touch because they generate very little heat, making them suitable for use in contact with vegetation, without damaging it.
Here's how you can make the most of Christmas lights to decorate your garden:
Wrap them around the trunk and canopy of trees and hedges (evergreen or other).

Brighten up potted plants.

Create a corridor of light extending between your gate, driveway and front door.

Make decorative compositions in vases, baskets, metal containers, windows etc., including in combination with other materials.

Highlight the architecture of your home—such as the windows, door, porch pillars, eaves or roof line—or even garden furniture (a gazebo, for example).

Adorn your decking rails, garden gate and fence.

Create luminous elements that can be fixed to the ground, suspended from the beams of your veranda or hung from trees, walls and so on.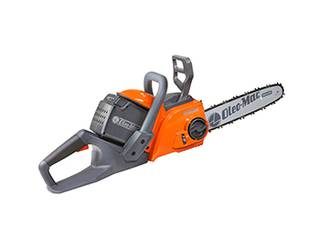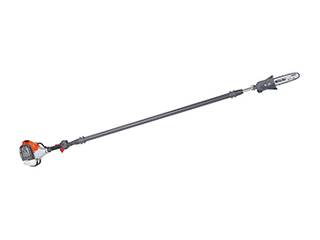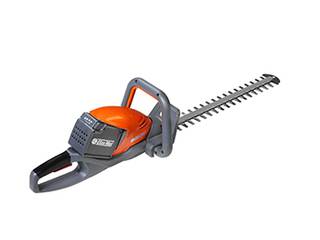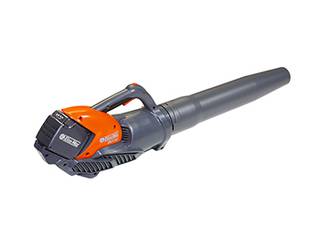 If you prefer not to use lights, or if you want some outdoor Christmas decorations that add magic to your garden even during the daytime, here are some pointers:
A real Christmas fir tree, potted or planted in the ground and bedecked with colourful and/or metallic baubles (which should be lightweight). You can decorate the other trees in your garden in the same way, even if they aren't traditional Christmas tree species.

Decorative branches and garlands, which can be made with the most flexible branches pruned in the garden.

Potted plants: from poinsettia to shrubs decorated like mini Christmas trees. Whether isolated or in groups, you can position them on the lawn or use them to enhance your driveway or porch.

Decorative compositions in vases and other containers can be placed on the ground, on windowsills etc.
You can also embellish your garden flower beds with cold-tolerant flowers such as cyclamens (choose ones in red shades) and hellebores (commonly called Christmas roses). And if you have an evergreen hedge naturally adorned with berries, like the classic holly, it won't need lights or other ornamentation.
Your outdoor Christmas decorations should be made of materials that are resistant to moisture, rain, wind etc., so that rules out paper, fabrics or delicate materials. Instead opt for wood, metal or plastic. You can take advantage of what's already available in the garden itself—branches, leaves, pine cones, clusters of berries—and other natural materials. On the other hand, if your outdoor Christmas decorations will be placed in sheltered places, such as a Christmas wreath hung on your front door, you have a much bigger choice of materials.
What to do before decorating the garden for Christmas
Before decorating the garden for Christmas, it should be in pristine condition: the lawn should be clear of dead leaves, the evergreen hedges well trimmed and the Christmas fir tree pruned. If you want to be eco-sustainable, choose battery-powered machines to carry out gardening jobs: a battery-powered blower for clearing, a battery-powered hedgetrimmer (together with manual pruning tools) for tidying your evergreens, and a battery-powered chainsaw (and manual tools) for pruning firs and other trees.
If you'd like to find out more about battery-powered gardening equipment, this is how much work you can get done on one battery in the garden. To complement a chainsaw you can use a telescopic pruner, which enables you to easily cut tree limbs at different heights or distances while standing on the ground.
Here you will find a summary on how to fix up the garden in the run-up to Christmas, plus an in-depth article on growing an evergreen hedge, with our tips for pruning evergreens and conifers in moderation and at the right time. To finish, we offer you a round-up of all the jobs to be done in the winter garden and a focus article on winter tree pruning.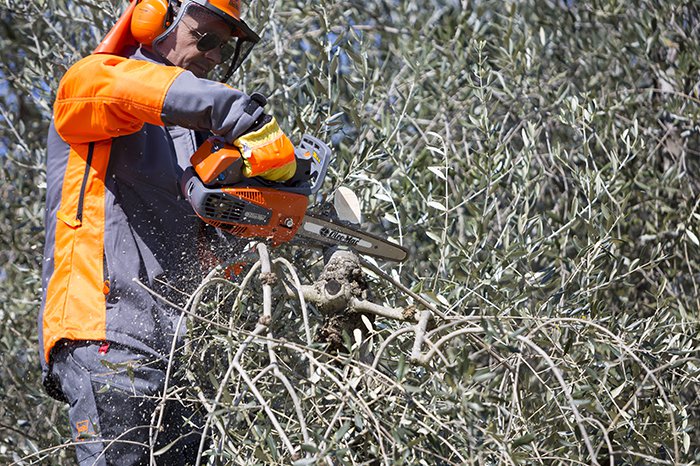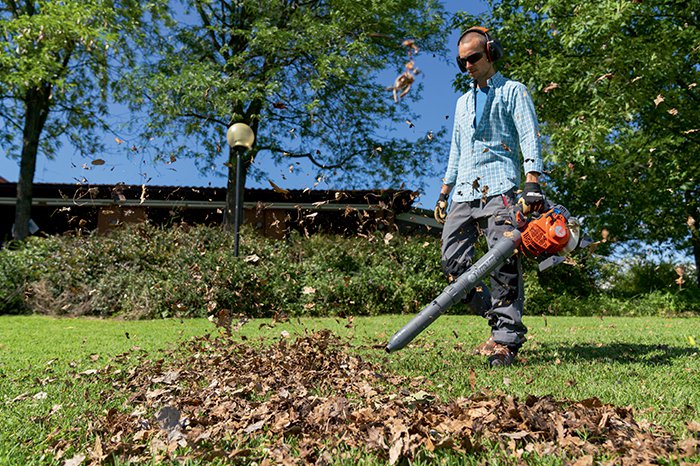 Ideas for DIY outdoor Christmas decorations
The branches you cut down in the garden or countryside are a starting point for creating your own Christmas-themed outdoor decorations. Follow this link for ideas on how to prune decorative branches. Pruning is an art worth mastering if you want to ensure the health and beauty of your trees and shrubs: our guide on how to prune a tree gives you the basics for knowing what, when and how to cut.
A pruning chainsaw is the main tool required for this activity. What's more, if you mount a carving bar, it even lends itself to wood carving and sculptures. If you'd like to try it, here's how to make sculptures with a chainsaw, complete with instructions for crafting a mini wooden Christmas tree from a log.