Garden tractors are generally regarded as excellent tools for cutting grass over large surfaces – we are talking about thousands of square metres – such as large gardens or areas of countryside, including in extreme conditions. Depending on the kind of work you usually do, you can find a tractor with the right characteristics for your type of vegetation (turf, tall weeds, etc.), surface area, terrain characteristics (flat, rough, uphill/downhill, open, cluttered with trees or other obstacles).
Today we talk about how to use a garden tractor for preparing soil: if you have decided to allocate a part of your garden or an area of countryside to growing vegetables, aromatic plants and fruit, find out how to best do this activity with a garden tractor.
Why and when to prepare soil for the vegetable patch
As you know, soil cultivation prepares soil for sowing/planting, facilitates plant growth and preserves or improves their fertility, promotes the activity of microorganisms in the soil and, at the same time, makes the soil healthier by keeping weeds and parasites under control.
So, you have a plot of land available for making your vegetable garden. You have chosen a spot with good sun exposure, a sufficient surface area for your needs and a flat or slightly inclined surface, and that is free from holes and bumps, easy to reach and located near to a water source for irrigation purposes. Now you're ready to create beds separated by suitable access ways for your convenience. But let's take things step by step.
The type of work you need to do when preparing soil for a vegetable garden depends on its past usage, i.e. whether the area is already a vegetable garden, wild undergrowth, or a previously cultivated area that has been neglected for some time. So how do you prepare soil for a vegetable garden?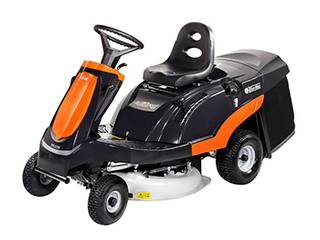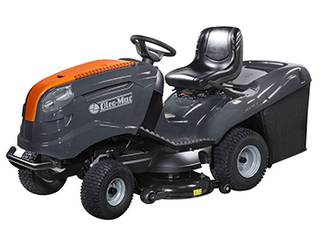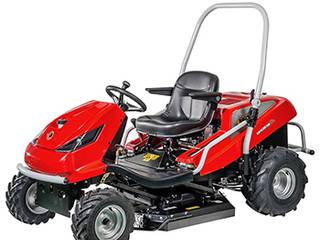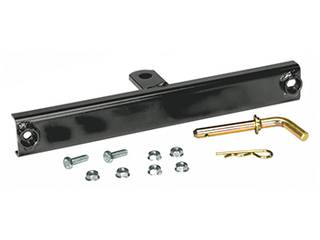 How to prepare soil for a vegetable garden with a garden tractor
If you have chosen an area that is already being used as a vegetable garden, you can prepare the soil by simply digging it up or tilling it with a rotary tiller or two wheel tractor, followed in spring by hoeing or a second round of tilling to prepare the bed for sowing/transplanting.
If, on the other hand, the area is overgrown, you need to clear it by removing grass, weeds, brushwood and stones, before performing an initial round of soil cultivation deeper below the surface, which will enable the bed to accommodate crops.
If you don't want to use weed killer when carrying out preliminary clearing before preparing the soil for your vegetable garden, cut the grass with your garden tractor and then remove the weeds with a hoe, extracting them together with the roots. Among the many models of garden tractor, if you're looking for an agricultural garden tractor useful for preparing soil in vegetable plots, Oleo-Mac suggests the manoeuvrable MISTRAL 72/12.5 KH rider mower, the OM 103/16 K and OM 103/22 V rear-discharge garden tractors or the APACHE 92 EVO professional all-terrain tractor.
For deep cultivation however, you can take advantage of a rotary tiller with plough (one of our accessories for rotary tillers), or attach a specialised accessory such as a harrow. In fact, harrowing is a minimally invasive alternative to deeper soil cultivation.
Autumn preparation of the vegetable garden is about improving the physical and chemical characteristics of the soil, by adding and burying (as appropriate) sand or soil, manure or mature compost or mineral fertilisers (such as NPK) and pH correctors. Again you can perform these jobs with a garden tractor, this time equipped with a spreader.
In spring, paying close attention to the type of soil and its moisture level, you can flatten the soil with a roller towed by the garden tractor. You can do this either before sowing the vegetable seeds, so as to break up any remaining small clods or compress light soil that is too soft, or after sowing, to make the seeds adhere to the soil.
When is the best time of year to cultivate soil? If you are preparing a vegetable garden, autumn is the ideal time to cultivate the soil ready for growing vegetables the following year: that means between September and October here in northern Italy, or between November and mid-December in the South. By preparing the vegetable garden in autumn rather than at other times of year, you exploit both the natural effect of freezing/thawing, rain and winter weather that helps to break up the earth, and also the effect of time, as the soil gradually absorbs the nutrients supplied by the underground fertiliser.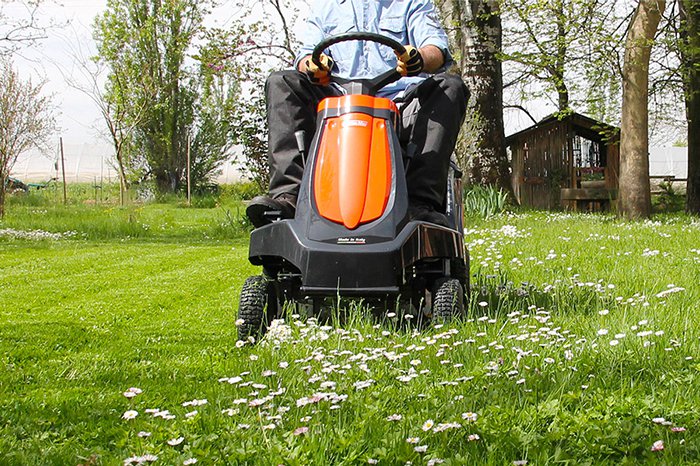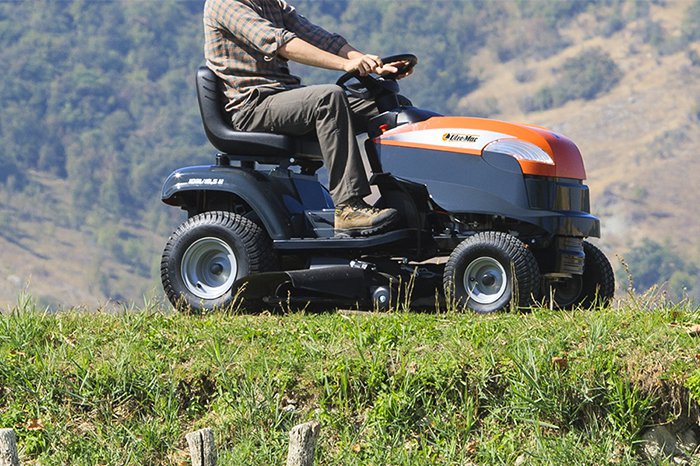 Garden tractor: does much more than just cut grass
As you have seen, garden tractors can be more than a lawnmower for large grounds that is both comfortable to use and drives like a car. With a garden tractor you can also carry everything you need to take care of your crops around the year: seeds and saplings, various tools, fertilisers and soil improvers, products and equipment for pesticide treatments, sheets or vegetable materials for mulching and so on. Moreover, you can plant all year round in a vegetable garden, so a garden tractor always comes in handy for transporting crops effortlessly and without wastage.
To transport things with your garden tractor you first need to fit a towing kit, then hitch up a trailer for garden tractors: Oleo-Mac supplies a steel model with a load capacity of 230 kg and a volume of 77x103x28 cm.
In addition, the clippings left over after mowing with your garden tractor, once dried, can be used as a natural mulch to protect the soil of your vegetable garden from sun, wind and driving rain, to limit surface water evaporation and contain weed growth. Organic material can be an alternative to dark polyethylene sheets or biodegradable plastic sheets: in addition to grass cuttings, you can use leaves, branches chopped with a flail mower, bark, tree sawdust, cereal straw or peat.
After preparing the soil for your vegetable garden, remember to always dedicate some time to cleaning and maintaining your garden tractor: we talk more about this in our article on how to clean your garden tractor.
Want to learn more about preparing soil for vegetable gardens? If so, we invite you to also read this guide on how to grow a vegetable garden.