Ideal for lawn tidying and edge trimming jobs on small and flat areas, the new Oleo-Mac BCH 250 brushcutter is the ideal choice if you are looking for an economical machine without sacrificing reliability and high performance.
Equipped with a 25 cm³ displacement, the new H series brushcutter delivers undiminished performance over time, even when subjected to heavy use.
Comfortable operation is assured by the anti-vibration system, primer device and electronically controlled digital coil, which facilitates starting while also improving engine performance.
To reduce kickback during ignition, the EasyOn system is also included for even smoother starting.
H series brushcutters
BCH 250 S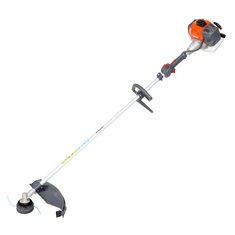 Power/Displacement 1.2 HP - 0.9 kW/25.4 cm³
Cutting components 110 mm dia. Tap&Go EVO line head with 2.40 mm line
Dry weight without cutting tools 5.8 kg
H series brushcutters
BCH 250 T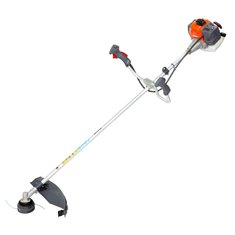 Power/Displacement 1.2 HP - 0.9 kW/25.4 cm³
Cutting components 110 mm dia. Tap&Go EVO line head with 2.40 mm line - 255 mm dia. disc with 3 blades
Dry weight without cutting tools 6.4 kg