Always attentive to the needs of brushcutter users, Oleo-Mac presents a new range of products intended for various types of use: from simple finishing of green areas, to cutting tall grass and even clearing areas under trees or hedges.
Different models are available with either a single handgrip (S), dual-grip handlebar (T) or backpack (BP) and all versions are equipped with a catalytic converter to meet the Euro 5 standard.
The machines include technical solutions adopted on similar professional models, specifically a three-piece crankshaft, piston with 2 elastic segments, steel drive shaft mounted on bushings and an anti-vibration system to ensure comfortable use.
The cutting assembly is a new version of the tried-and-tested Oleo-Mac Tap&Go head, with 2.4 mm line and a feed system that works without having to stop the machine, simply by tapping the central cover on the ground. The three-tooth blade with a diameter of 255 mm is also supplied on the handlebar and backpack versions.
All models are available from our specialist dealers.
H series brushcutters
BCH 400 S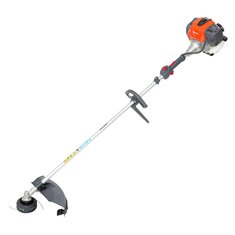 Power/Displacement 2.0 HP - 1.5 kW/40.2 cm³
Cutting components 130 mm dia. Tap&Go EVO line head with 2.40 mm line
Dry weight without cutting tools 7.3 kg
H series brushcutters
BCH 400 T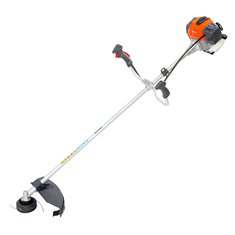 Power/Displacement 2.0 HP - 1.5 kW/40.2 cm³
Cutting components 130 mm dia. Tap&Go EVO line head with 2.40 mm line - 255 mm dia. disc with 3 blades
Dry weight without cutting tools 8.2 kg
H series brushcutters
BCH 400 BP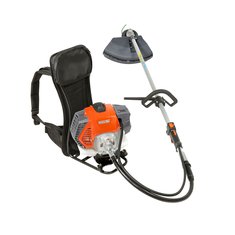 Power/Displacement 2.0 HP - 1.5 kW/40.2 cm³
Cutting components 130 mm dia. Tap&Go EVO line head with 2.40 mm line - 255 mm dia. disc with 3 blades
Dry weight without cutting tools 10.3 kg