The Oleo-Mac BV 163 professional blower is designed for cleaning tasks in rural, urban and agricultural environments. The high-powered Euro 5 engine makes this blower ideal for rapidly clearing up leaves, brushwood and other debris over large surface areas. This machine is also recommended for compacting and collecting fruit, nuts and olives.
The Oleo-Mac BV 163 is equipped with a new telescopic tube, the optimal solution for easily regulating the air flow, allowing for a wide range of uses. Its minimal weight, high air speed and large air volume at the outlet make it an ideal tool even for the most demanding professional.
Buy it now at our specialist dealers.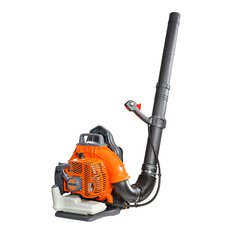 Displacement 61.3 cm³
Max air speed 90 m/sec
Dry weight, without blower tube 9.4 kg