The petrol brushcutter range has been expanded with the new BC 530 and BCF 530 models: Oleo-Mac devices designed specifically to meet the needs of groundcare professionals.
The Euro 2 engine—featuring generous torque output with a linear power curve—ensures near-perfect cutting capacity, including for long-term jobs such as maintaining rural areas and clearing agricultural land. The aluminium cover and safety guard protect the engine from impact and external elements, thereby extending maintenance intervals.
The models with rigid drive shaft are suitable for working on large flat areas, whereas those with backpack-mounted engine can also be operated on sloping ground and are recommended for clearing undergrowth and ditches.
Easy On technology delivers maximum performance with minimum effort and the Always On button ensures the 'on/-off' switch always resets to 'on', even when the device is off.
An extra safety guarantee is provided by the BCF 530 model and its quick release system (QRS), which enables the operator to unharness the backpack in a few quick steps, thereby avoiding any type of injury.
Professional brushcutters
BC 530 S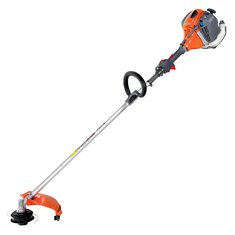 Power/Displacement 3.3 HP - 2.4 kW/52.5 cm³
Cutting components 130 mm dia.
Dry weight without cutting tools 8.5 Kg
Professional brushcutters
BC 530 T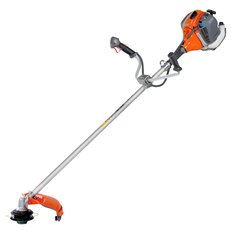 Power/Displacement 3.3 HP - 2.4 kW/52.5 cm³
Cutting components 130 mm dia
Dry weight without cutting tools 9.4 Kg
Backpack brushcutters
BCF 530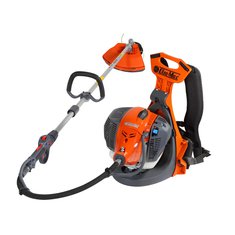 Power/Displacement 3.3 HP - 2.4 kW/52.5 cm³
Cutting components 130 mm dia.
Dry weight without cutting tools 12.3 Kg
Professional brushcutters
BC 550 MASTER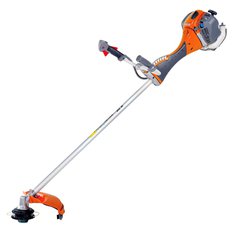 Power/Displacement 3.3 HP - 2.4 kW/52.5 cm³
Cutting components 130 mm dia
Dry weight without cutting tools 9.9 Kg