Like any other activity that calls for special equipment, gardening also requires proper working clothes, able to guarantee safety and comfort at one and the same time, so that you can dedicate yourself to the task without any risk. In this article, we take a look at the items of clothing you should always have in your wardrobe, and discuss when they should be worn.
Comfort first and foremost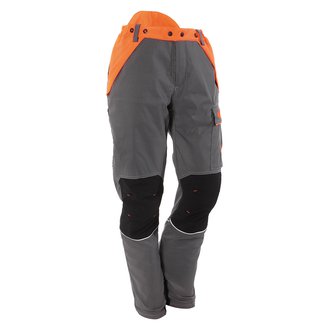 To enjoy gardening to the full, first of all you need comfortable clothing that provides the right kind of protection. Always choose work trousers made from superior technical fabrics, as close fitting as possible and certified as responding to EN 340 standard, which is a guarantee of quality.
If you feel happier with an all-in-one garment, on the other hand, there are also various types of anti-cut protection dungarees on the market: a practical and effective solution for gardening jobs of all kinds.
Practicality and freedom of movement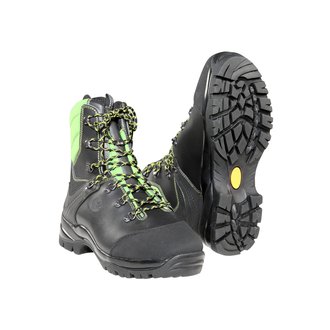 If you want to be certain of working untroubled even in the rain, you will be well advised to invest in a good quality anti-cut-protection jacket. These highly practical garments made of innovative materials are guaranteed to stay waterproof and tough even after many hours of work, even when exposed to adverse weather conditions.
With these same benefits in mind, you might also want to consider a pair of chain-resistant trekking boots featuring water-repellent leather uppers and a chain protection. These will protect you from any kind of impact or weather condition, while also maximizing freedom of movement.
Protection and safety
Gardening and related activities also involve many risks that must be prevented by selecting appropriate items of personal protective equipment.
These include hearing defenders, essential in preventing damage to the hearing caused by sound pollution resulting from the deafening noise of machinery. The most suitable models will be lightweight and comfortable, and should have PVC cups, attached to a headband made of tough plastic or stainless steel, guaranteed to attenuate or completely exclude all ambient noise.
Fingers and hands need protection against cuts or abrasions that can happen when gardening, so do not forget to procure a pair of chain-resistant gloves. The best types are comfortable and tough, made of stretch polyester fabric and natural leather with thick padding around the hand, which together with the back must be reinforced sufficiently to withstand wear and strong vibrations.
And protective googles is important too. The eyes must be shielded from strong sunlight, dust, splinters and tiny particles generated in the course of cutting and cleaning operations. The most effective types are goggle style with anti-fogging polycarbonate lenses and clear frames providing direct ventilation. Alternatively, there are good spectacle-style types with scratch-resistant lenses and soft silicone nose pads for a lighter fit, or with anti-glare lenses to protect the eyes from the sun.
If you often work high up or in dense woodland, remember also that you should have a protective helmet, to guard against knocks and falls, while staying compact. The best models are those with a hat of UV-resistant material, visor fittings and adjustable chinstraps. An important aspect is the colour of the hat, which must be loud and bright, so that you can be seen clearly even in low visibility surroundings such as woodland.