Summer has arrived and you can't wait to relax in your swimming pool. Too bad that the thought of having to clean it from top to bottom isn't nearly as appealing as swimming in it. Fortunately, we have some suggestions that will enable you to have a clean and crystal-clear swimming pool in just a few steps, without having to give up your long, sunny and carefree weekends.
Use specific products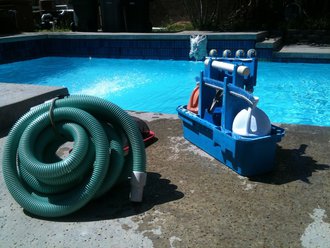 Prevention is better than cure, so first of all, put on a pair of gloves and start applying specific chemical products on the pool floor and walls: they will help to slow the formation of algae, stains and cloudy water, facilitating subsequent sanitation operations.
In addition, arm yourself with tablets based on chlorine and active oxygen that act as disinfectants, to regulate the pH level of the water.
Remove old encrustations from the floor and walls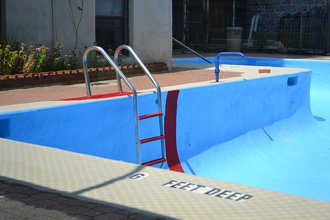 Before filling the pool for the new season, you need to remove all residues and encrustations that have formed on the floor and walls during the winter.
To do this you can use a cold water high-pressure washer, like the PW 175 C model, which offers high performance and efficiency sustained over time, by virtue of a brass pump ensuring long durability and resistance.
Also make sure your device has a lance with adjustable nozzle, which allows you to vary the intensity of the water flow according to the type of job, as well as a rotary brush for easily cleaning ladders, skimmers, drainage channels and grates, right into the most hidden corners, as some debris such as algae can take root in hard-to-reach places.
Skim the water surface regularly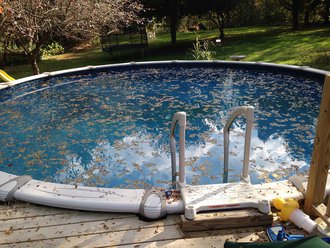 To make sure your pool stays clean once it's filled, you should try to remove dirt often and at all water depths.
Start from the surface, collecting leaves and other waste with a net, then carefully scrub the floor, edges and walls using a brush with strong, hard bristles and a telescopic pole.
Try to do this at least a couple of times a week, in order to prevent encrustations. If it's too late for that, try to remove them with a little chlorine, which helps to dissolve dirt and disperse it in the water.
For even deeper cleaning, you can invest in a cleaner robot that sucks the remaining debris off the pool floor.
Take care of the poolside too
For complete pool maintenance, don't forget to keep the poolside in order. As in the case of preliminary cleaning, a high-pressure floor washer can come in very useful: with the simple addition of a rotary nozzle head that increases the power of the jet, you will be able to thoroughly sanitise the pool floor tiles and the external spaces surrounding the basin.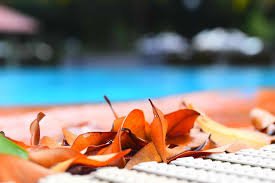 If you are wondering how to clean an above ground pool, you will be happy to know that the floor sanitation procedure is very similar to the process just described for in-ground pools.
The only difference is that the basins of above ground pools tend to be smaller, so you can do most of the maintenance manually without resorting to automated equipment.