Oleo-Mac SCA 38 R and SCA 50 H scarifiers have been designed and developed to remove moss and weeds from turf.
Lawns should be aerated at least twice during the season, as this allows the soil to breathe and enables moisture, air and nutrients to reach the roots of the grass, favouring steady and healthy growth.
The range, consisting of two models, meets the needs of home users as well as professional gardeners and groundskeepers.
Discover it on MyOleo-Mac.com and at our specialist dealers.
Private use scarifiers
SCA 38 R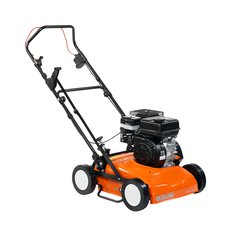 Displacement 179 cm³ (4.7 HP)
Working width 38 cm
Blade type 15 blades, fixed
Professional scarifiers
SCA 50 H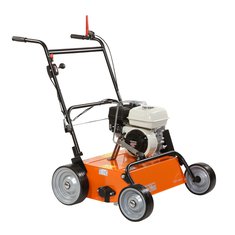 Displacement 163 cm³ (5.0 HP)
Working width 50 cm
Blade type 28 blades, floating